Microsoft has had an amazing year, pushing out several builds of Windows 10 and Windows 10 Insider Previews and many other software releases such as Windows Server 2016, Configuration Manager Current Branch (and Technical Preview releases) and SQL Server 2016. All those achievements are amazing in their own right.
However to the mainstream user, the Windows brand itself, embodies what Microsoft is to that user, as it's the operating system they use day in, day out.
In a recent video interview with Paul Thurrott and Mary Jo Foley, they interviewed the Chief Marketing Officer of Microsoft (Chris Capossela) about the year that just went by, and Paul posed this question (edited for clarity/brevity)
When you look back at last year, and maybe from a 'more of a negative standpoint' if you will, I mean are there other regrets or things you might have done differently (I don't mean you personally)...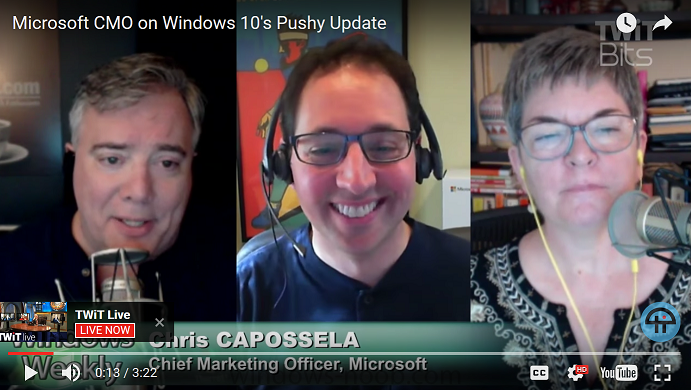 to which Chris replied (edited for clarity)
And the last one for me, purely from a marketing or branding perspective, is what Paul alluded to, which essentially was for me the uh you know the oh, getting too aggressive in pushing out of the Windows 10 free upgrade, uh and uh you know we know we want people to be running Windows 10 and from a security perspective etc, uh but finding that right balance where you are not stepping over the line of being too aggressive, uh is something we tried and for a lot of the year I think we got it right, but there was one particular moment in particular where you know the red [x] in the dialogue box which typically means, you know, cancel, uh, didn't mean cancel....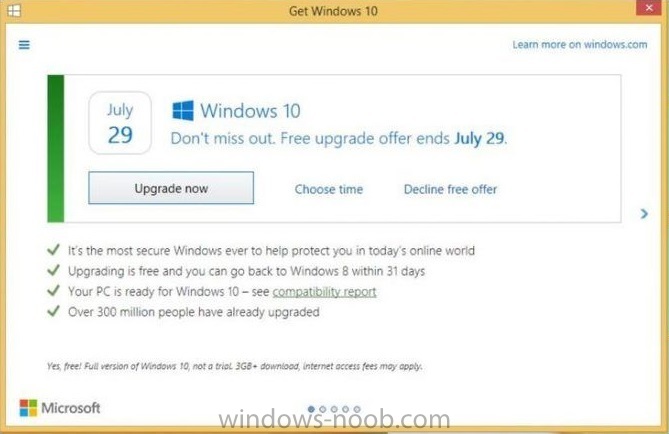 and within a couple of hours, of that hitting the world we, you know with the listening systems we have we knew, uh that we had gone too far.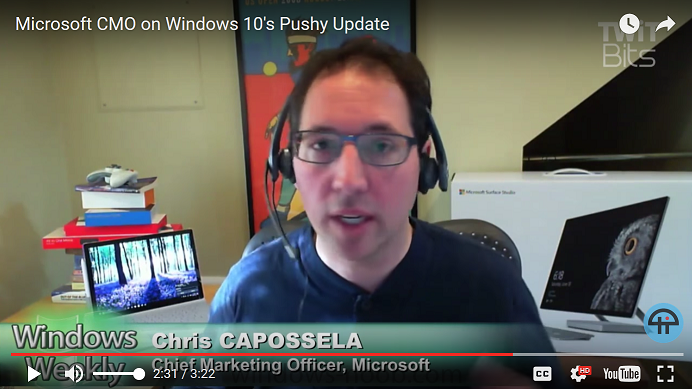 so there you have it, Microsoft admitted that the cancel button on the GWX dialogue went too far, and hopefully we won't see any more of that in 2017, it's good to see that a company this big and powerful, has a conscience

You can review the video mentioned above here.