Step 1. Advertise the Task Sequence
In the Operating System Deployment node, click on Task Sequences and right click on the Task Sequence we just created, choose
Advertise
when the General screen comes up, choose the settings as below in the screenshot, you can browse to a collection called Deploy 7 (you should have created this collection beforehand).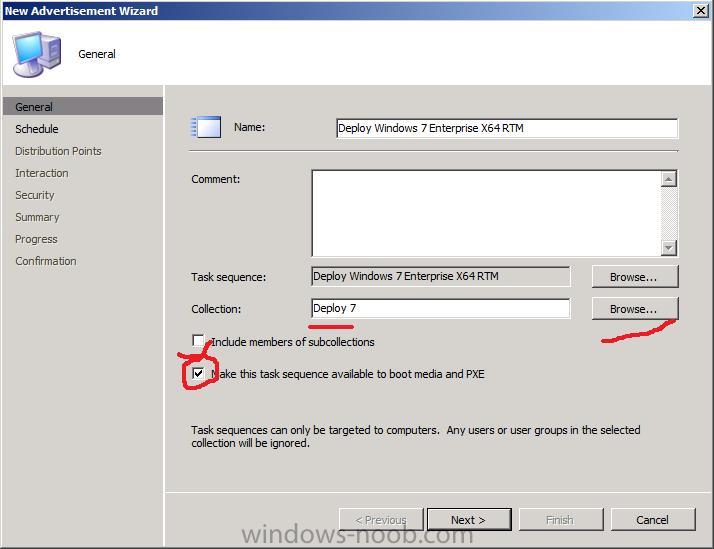 Schedule
Set your schedule depending on whether you are in a Lab or Production Environment.
For a Lab Environment
Make the Task Sequence
mandatory
by clicking on the yellow star and select
As soon as possible
.
Select
ignore maintenance windows when runing program
and
allow system restart
, set the
program rerun behaviour
to
always rerun program
so that we can rerun the task sequence over and over as we require for testing.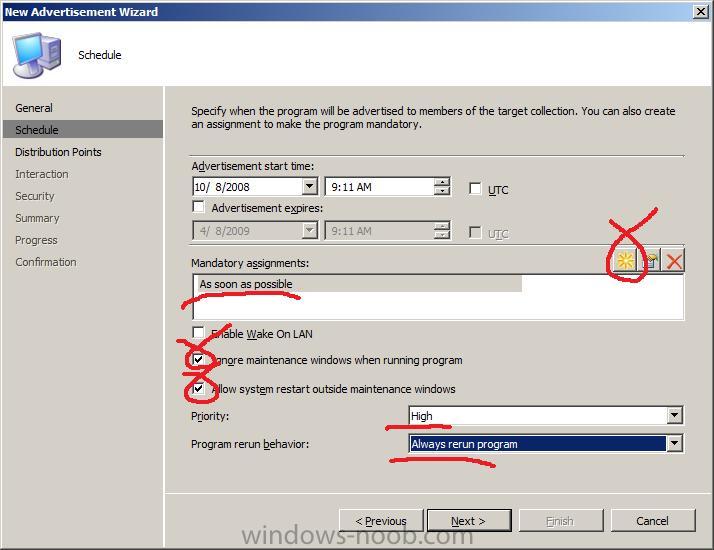 For a Production Environment
In a
Production environment
set the advertisement from Mandatory to Optional, this gives us less risk of an accidental deployment but also introduces the
possibilty of choice
.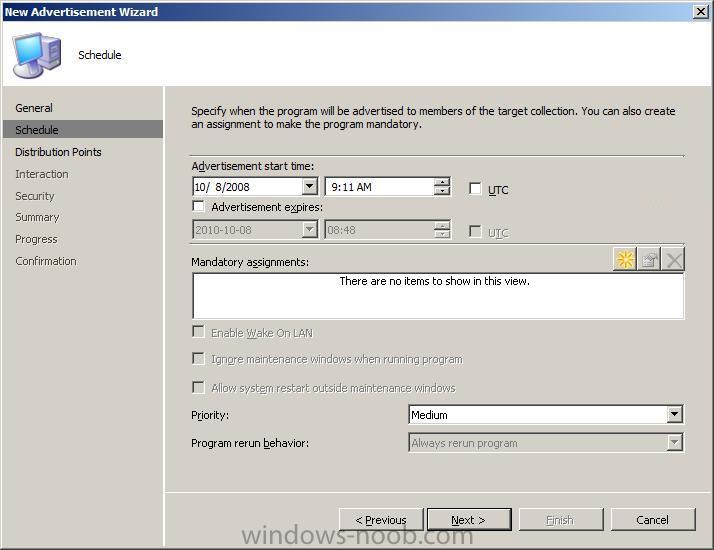 if you want to remove choice then keep the advertisement mandatory but change the program rerun behaviour to
never rerun
(see below screenshot).
select the following Distribution Point options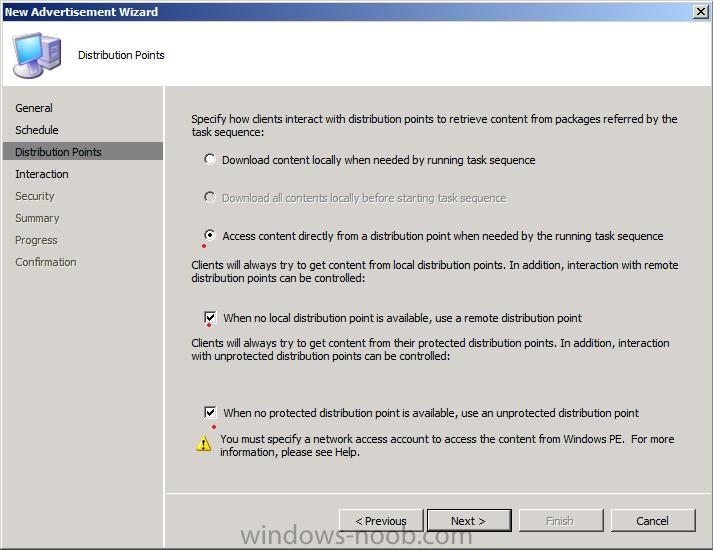 show the task sequence progress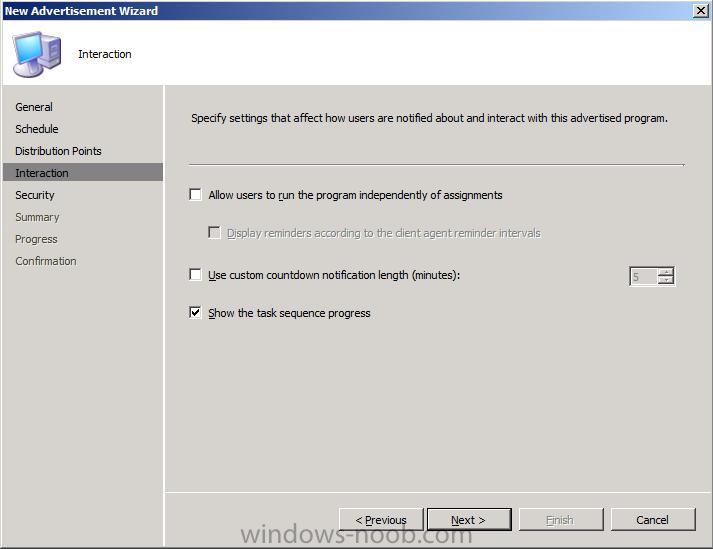 and click next, next, next and close.
at this point you can right click on the Deploy 7 collection, choose properties and you'll see our new Task Sequence is advertised to that collection

Step 2. Last Actions
All you have to do now is Add systems to the
Deploy 7
collection and pxe boot them, then they will get imaged with our pre-captured
Deploy 7 Enterprise X64 RTM image
.
You can do this in many ways, either by Direct Membership, Computer Association, AD groups membership....
job done !